To celebrate World Bike Day, we invite you to hand in your most unbikeable bike. In return, we will transform that bike into a bike rack. Besides, we offer you a free month on your membership when you hand in a bike. More on that later. First, we'd like to go a bit more in-depth on our circular approach.
A Swapfiets bike lives many lives. We repair, reuse, and recycle before we hand the bike to someone else. Whereas we love the idea of the bike going on so many adventures with different members, the idea of doing good for the planet drives us even more. We think all bikes deserve at least a second life.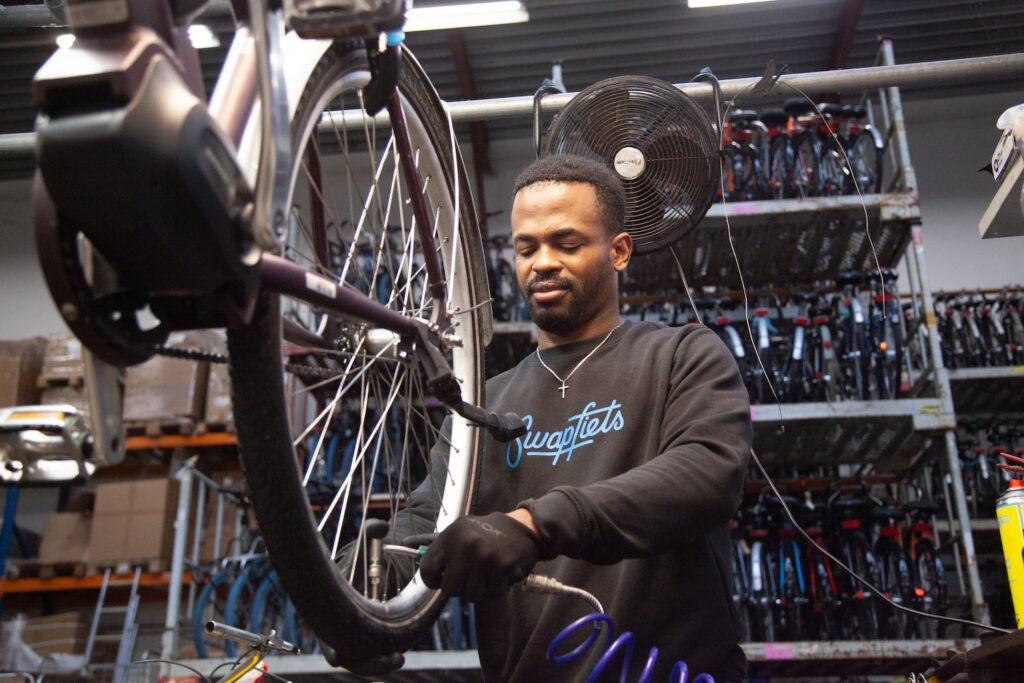 How we create the bike racks.
A product can be no longer of use because of several reasons. A product can be broken or you might desire a different kind of functionality. From a sustainable point of view there are quite some steps between using the product and discarding that product as waste. The same goes for your old, rusty bike once you've handed it in.
In this specific case, we maintain the valuable part that is the bike frame, by turning it into a bike rack. Far less virgin material (raw materials or resources that have not been used, recycled or processed) is needed to make these racks. All other parts that we or our partners can't reuse right now will be recycled. A big shout out to our partners the Salvation Army and Falco with whom we can make this unique initiative happen!
In short: we dismantle all the incoming bikes and use the frame to create bike racks. Next, the racks will be spread across European cities. This way, we contribute to more liveable cities together.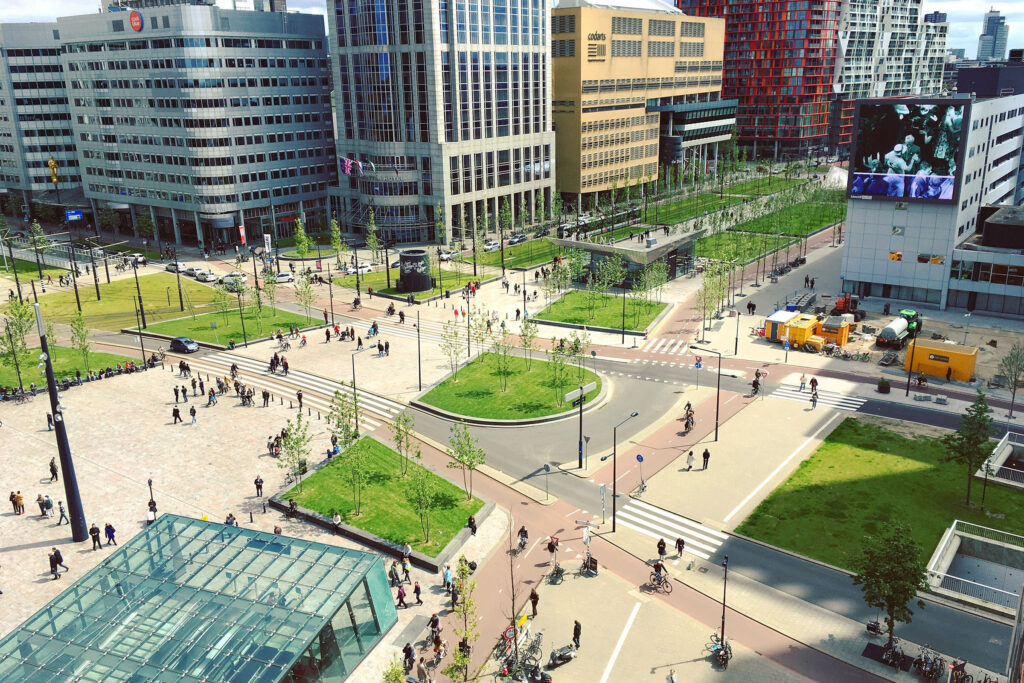 Depending on the success of this initiative (huge, of course), we can expand the amount of circular initiatives by donating complete working bikes to those who need it, or reuse the parts for other bikes.
We give bikes a second life.
Like we mentioned before, a Swapfiets bike lives many lives. We keep reusing the bikes if they are not broken. If they break down, we repair them at your place, our retail locations or our warehouses. If we can no longer use the frame, we still make sure to reuse the parts for other bikes. Because we standardized a lot of parts, this is easy to do and saves a lot of climate impact compared to ordering new parts. Some of these parts need some extra attention before we put them back together. For example, the batteries of our e-Bikes that have a broken cover, clip or cable. The very last step in maintaining as much value as possible is to recycle the parts in a proper way. Before we get there, our bikes and their parts have led many, many lives.
Make the swap.
And now we got to the even more fun part. This is your call, to hand in your most unbikeable bike at your nearest Swapfiets store. We make sure the bike will be recycled properly and turned into a bike rack. To thank you for giving back to the city, we offer you one free month when you subscribe to Swapfiets*. A classic case of win-win, if you ask us.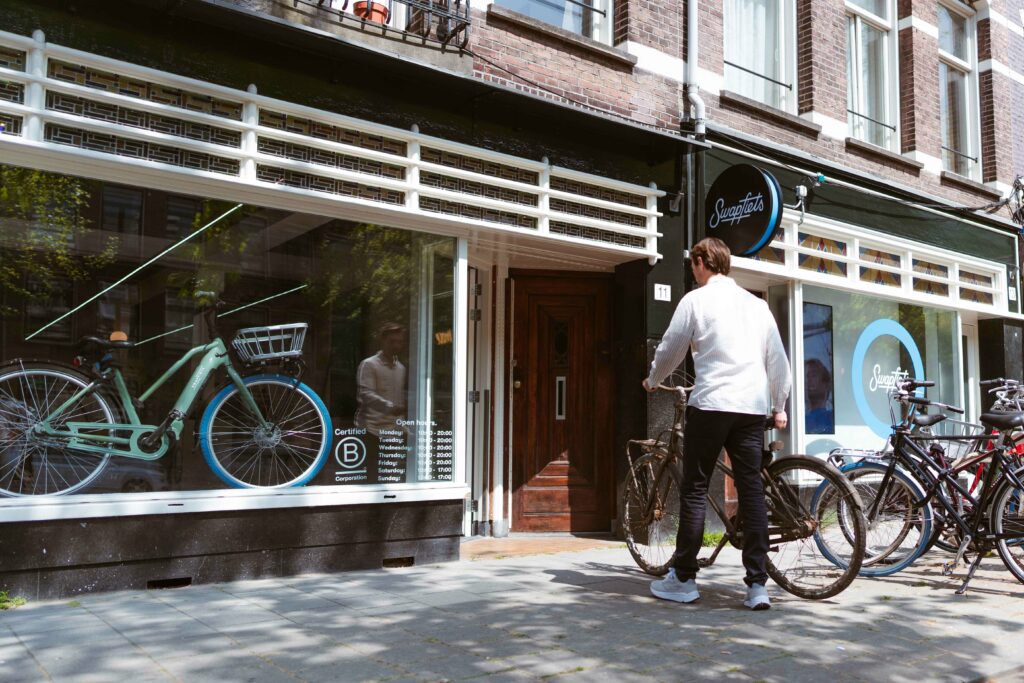 Make the swap now and join us in the ride to more liveable cities.
*This promotion only applies to non-members in Paris, Berlin, Copenhagen, London or Amsterdam between the 3rd of June and the 1st of July. You'll receive the first month off on a loyal membership of any of our bikes. To cancel your subscription you have to contact us one month in advance.