We are a purpose driven business, with the goal to lead the movement to more liveable cities. In this sustainability report, we're updating you on the progress we've made to get there – including the growing pains. Read on to find out some of our favourite moments from 2022.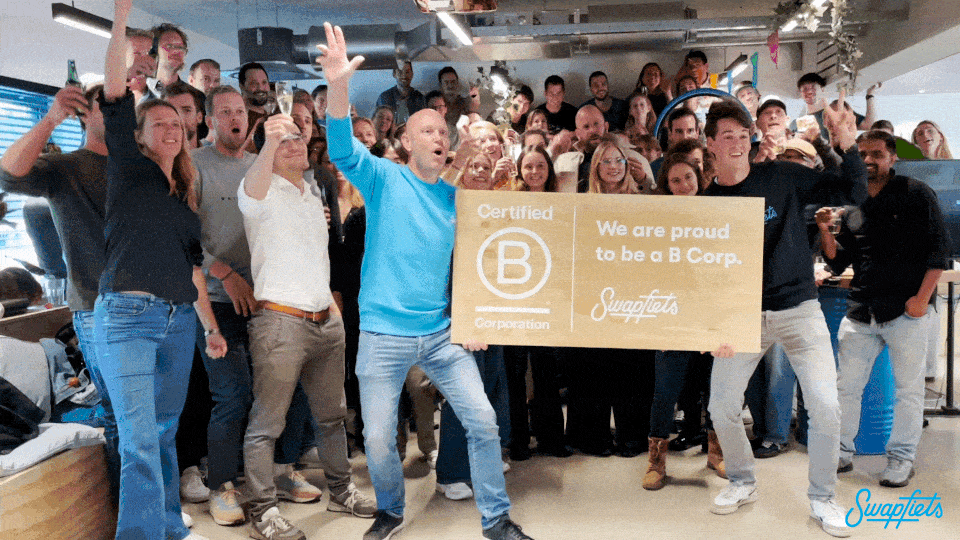 B Corp certified.
In 2022 we are proud to join the B Corp community, with a score of 81.5 points. With our certification, we can help accelerate positive change and set an example for the industry. Also, we are keen to learn more from other members of the B Corp Community who share our values.
Taking full accountability for our (indirect) climate impact.
We have been measuring and working to reduce our emissions since 2019, but this year we decided to dive even further deep, to include the impact of everything! The more we know the more we can work to reduce these emissions and expand our positive impact.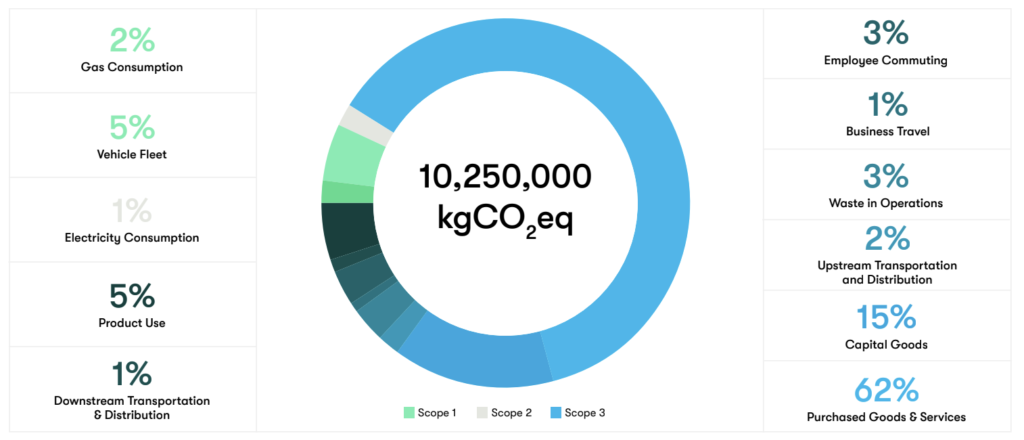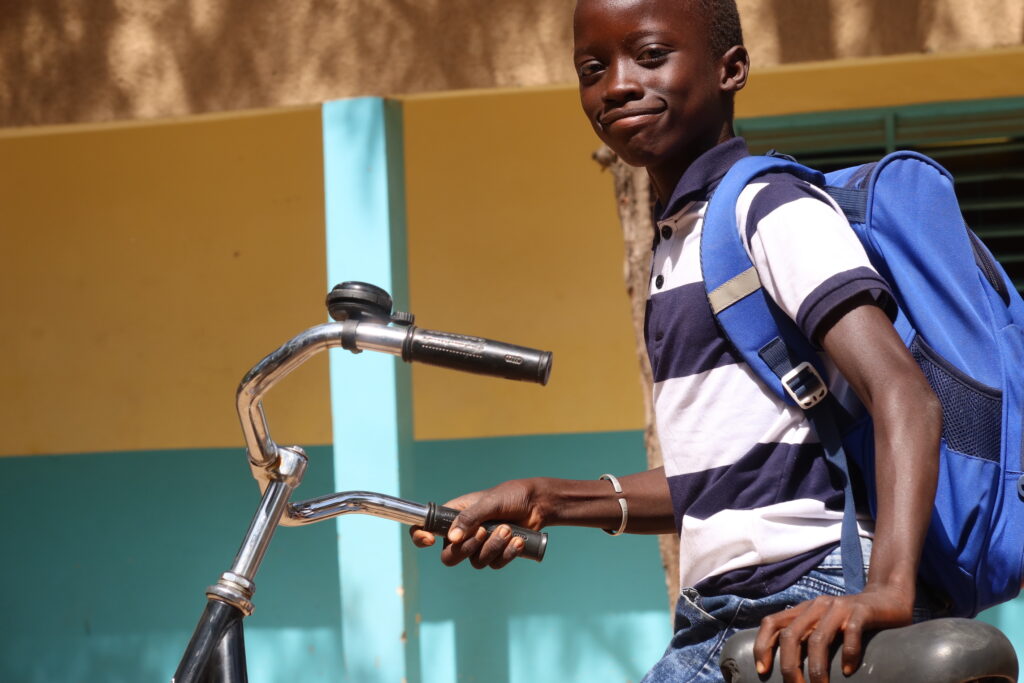 Giving bikes to those who need them most.
This year we repaired and donated 200 bikes to Bicicletas Sin Fronteras, which are given to high school students in Senegal. We also delivered 150 bikes to Ukrainian refugees in the Netherlands, to support them in a small way to aid their situation.
Circular batteries.
We want our batteries to stay in use for as long as possible, through good care, reuse, repairs, and eventual recycling. To help with this we formed a partnership to keep our batteries in use. This means 72% of our broken batteries were repaired, 12% were used for parts and 16% were repurposed for energy storage.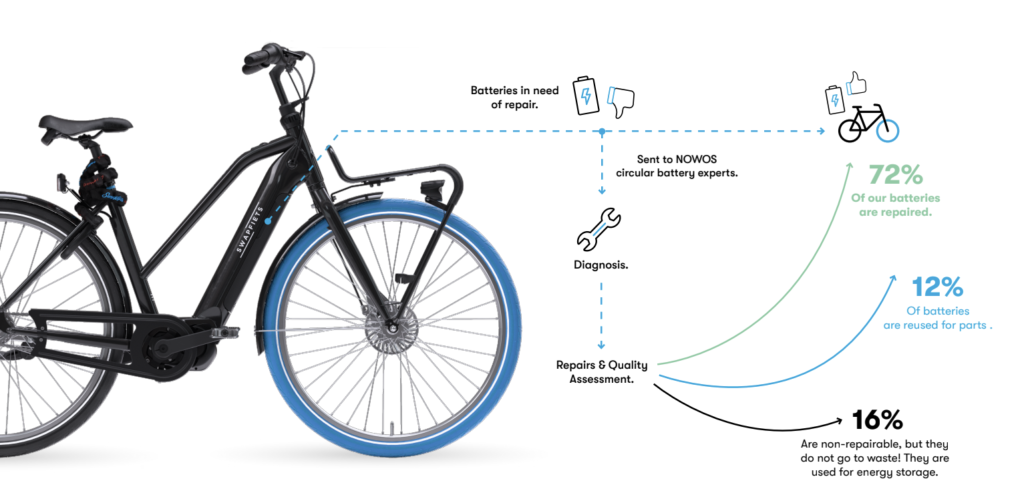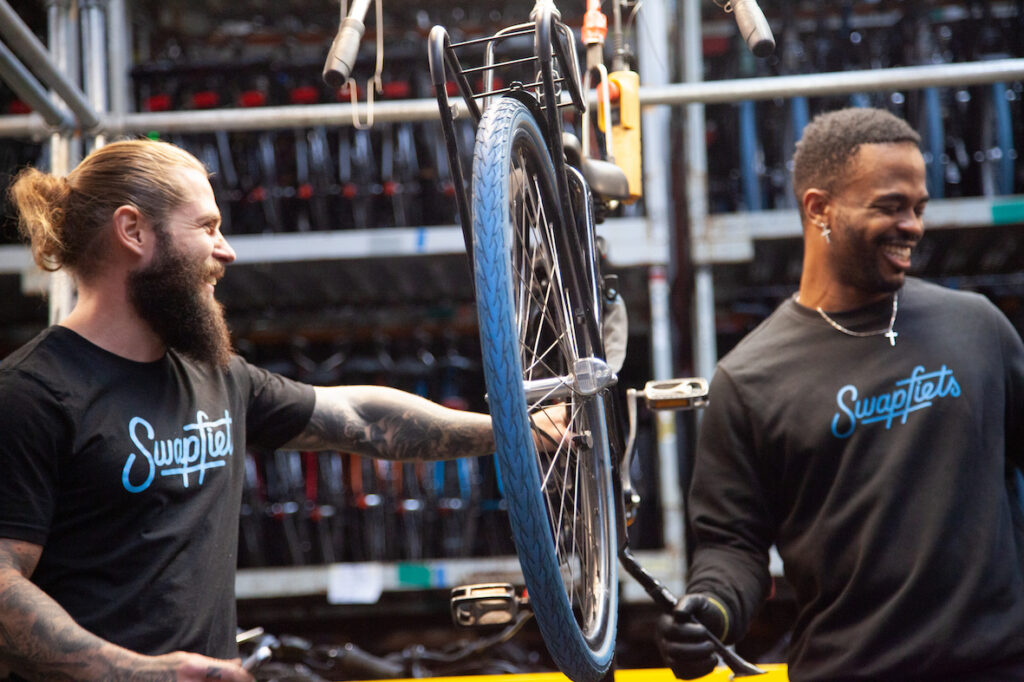 Our mechanics completed over 600,000 repairs.
Through reuse and repair, our mechanics optimise the lifespan of our current fleet. Our mechanics also check the bikes for critical maintenance and safety every time we have the bikes in our hands. This year our mechanics completed over 600,000 repairs, here's to a more circular future.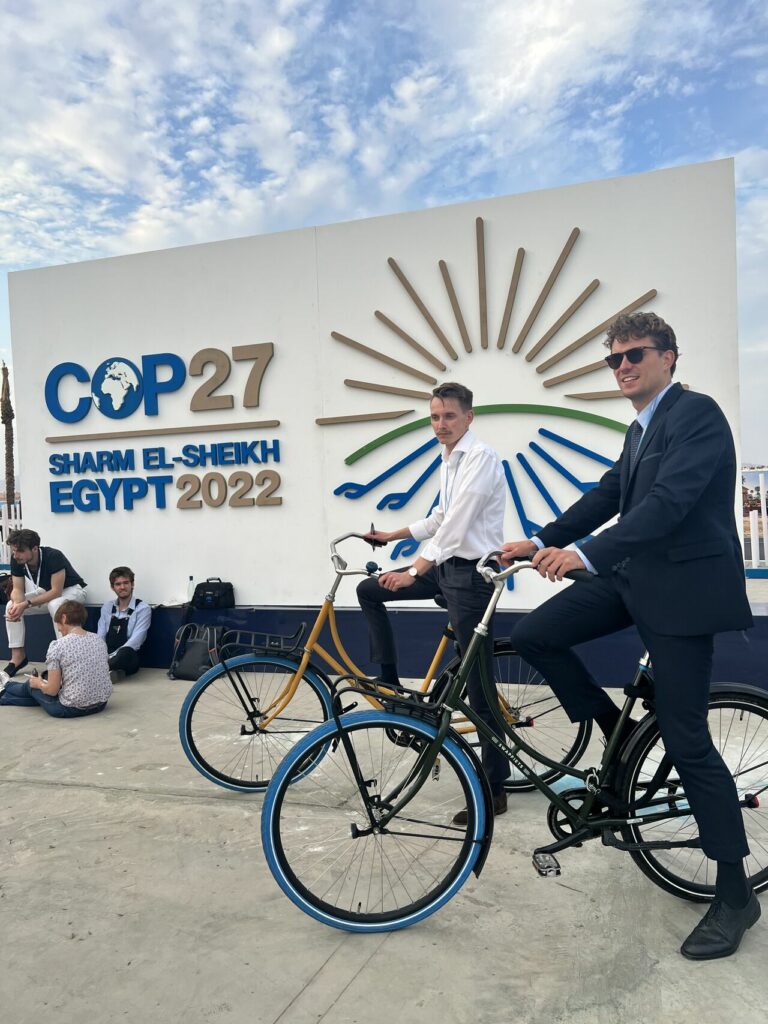 Advocating for a sustainable future.
At the United Nations Climate Change Conference (COP27) We put our friends from the Dutch Cycling Embassy on a blue tire to show the world how cycling contributes to a better climate and a higher quality of life.
Joined Fietsambassadeurs: a governmental program to encourage more people in The Netherlands to cycle to work,
Founded & became part part of the club of circular entrepreneurs: show and promote circular businesses and call for a better level playing field
Joined the CIE (Cycling Industries Europe) summit in Brussels.
Have we managed to pique your interest? Then continue to read the full report!