Our Climate Impact for 2021.
We're very aware of the fact that as a company that manufactures, repairs, and transports bikes we have an environmental footprint. We have been calculating our climate impact since 2019. By measuring our climate impact more precisely every year, we aim to reduce as many avoidable emissions as possible, and this year we wanted to share more about our impact with you!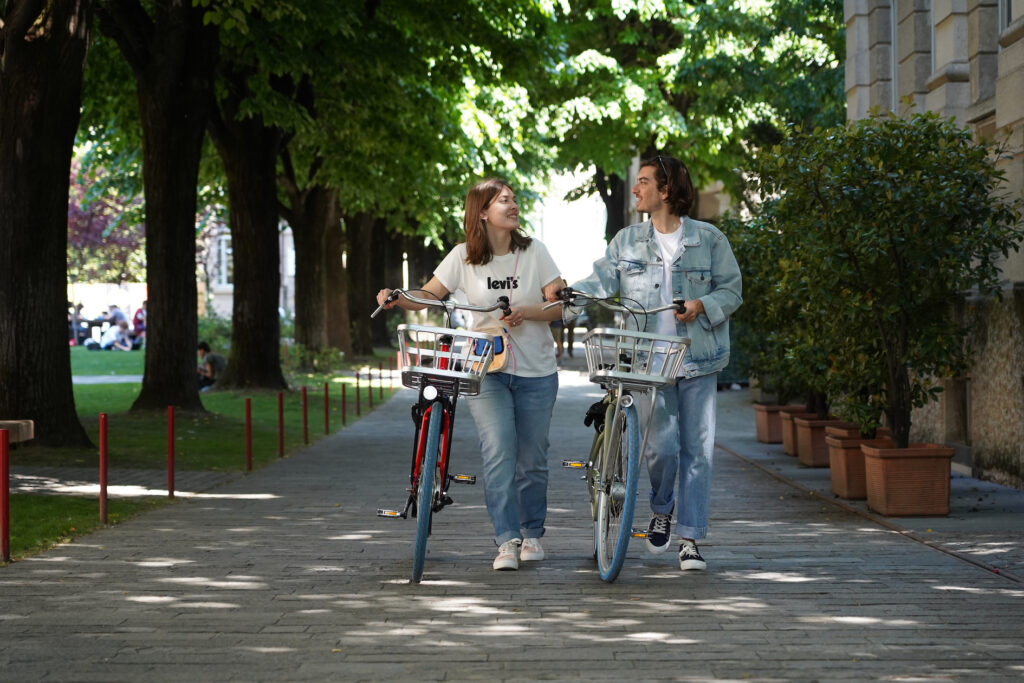 Reasons to celebrate.
In 2021, we managed to get 100% of our shops and offices running on renewable electricity!
In autumn 2021, we implemented an all-in-one travel platform for business travel. This makes our travel emissions not only easier to track but the platform provides us with a carbon footprint overview and compensates for our travel.
We have taken our first steps (18%) towards a zero emission vehicle fleet.
So how do we measure our impact?
We currently measure and manage our gas and electricity consumption, our vehicle fleet, travel habits, and waste. We measure our climate impact using the Greenhouse Gas (GHG) corporate protocol. This is an accounting and reporting standard that we use for guidance. The GHG protocol focuses on a company's impact by looking at 7 different GHGs, these are gases that are responsible for the greenhouse effect, therefore contributing to climate change – so these are things we want to reduce. To simplify and to make all of these different gases comparable, a unit called kg CO2 equivalent is used.
However, kg of CO2eq can be quite an abstract amount to visualise. For example, 100 kg CO2eq, is the same amount emitted by a car driving over 800 km. That's approximately the distance between our Amsterdam and Munich stores.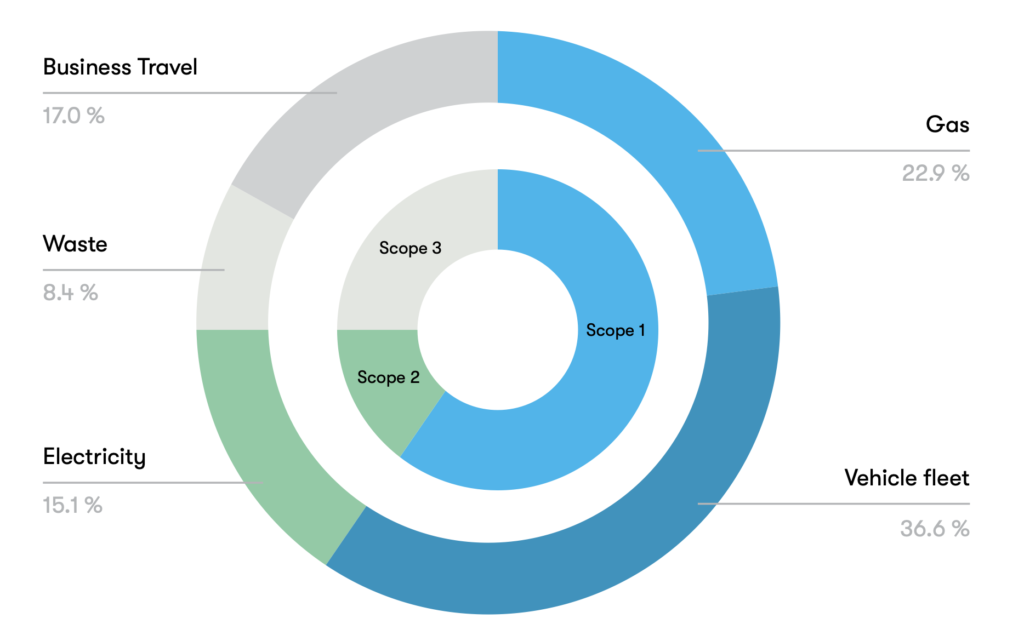 In the above digram you can see a distribution of our impact.
So what does this show us?
Our total climate impact for 2021 came to 1,344,000 kg CO2eq which is equal to driving around the Earth 275 times. This means that our impact per member is 5,69kg CO2eq and our impact per €1 million revenue is 24,971 kg CO2eq. These are all areas that we want to reduce, by measuring our impact we have gained an understanding of where our biggest sources of emissions come from, so that we can target these with improvement projects.
Let's peek into the future.
So next year, we aim to see our impact per member and impact per unit revenue decrease. So what will we do to realise this:
We are working towards a zero-emission vehicle fleet, to reduce our scope 1 impact.
We plan on booking all (non-commuting) business travel through Travelperk, enabling us to understand our impact more and also compensate for the emissions in these areas.
We will work to have 100% renewable electricity in our warehouses and create a strategy to reduce the gas impact.
We plan on implementing an energy dashboard with our total gas and electricity consumption in the Netherlands and Germany.
We want to go beyond just switching to green energy by implementing policies and measures to help reduce our total usage and improve our energy efficiency.
Our current scope 3 focuses on our downstream impact, we want to expand this to include our upstream impact. This is something that we already measured when investigating our bike impact. But we want to include it in our total business impact, so that we are able to gain a greater understanding
Want to dive into more detail about our climate impact, then hop into our sustainability report (starting on page 20)
Join our movement towards climate neutrality and become a member ->